The Champagne house

Vincent Père et Fils à Romeny-sur-Marne, dans l'Aisne (02)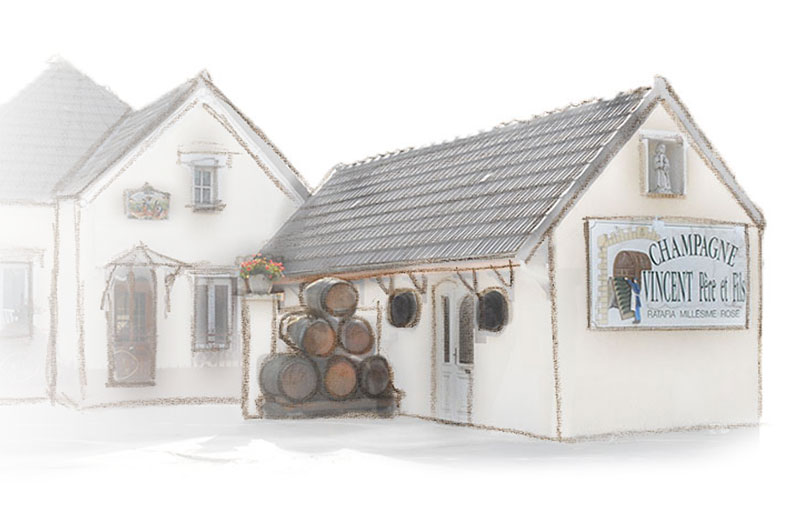 To tell you a little bit more about this champagne you like in your glass, here are a few information about our vineyard. It will give you some material to impress your guests during your next reception.
We grow our vine on a 6-hectare surface which is composed of the 3 main varieties of grapes used to produce our cuvees:
Pinot Noir 20%
Meunier 60%
Chardonnay 20%
Sustainable vine-growing methods
We grow our vine in an environment-friendly manner. We chose the "enherbement" (covering of crops with grass) to decrease as much as possible the use of chemical weed killer. We also use environmental-friendly methods regarding the nutritional input in organic matter as well as the decrease in phytosanitary treatments. All those efforts are aimed at constantly maintaining and improving the quality of our wine.
The estate
We gladly welcome you on the estate throughout the year. If you let us know about your visit a few days in advance, it will help us offer you the best possible reception.